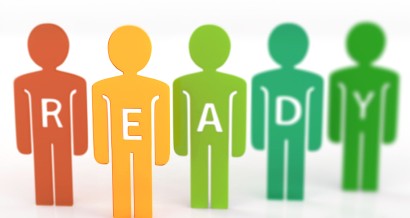 In the first of a new series of blogs that considers the key aspects of achieving a sustainable revenue stream, from customer acquisition through to customer retention, we begin by asking the all important question – How 'Market Ready' is Your Business?
The failure of a number of established businesses illustrates the fact that existing strategies and management approaches can become ineffective in these challenging economic times.
Surviving and thriving in the current climate, therefore, requires a rethinking of your business approach – being fully aware of the strengths and weaknesses of your 'market readiness' in order to develop your strategy to suit and beat market conditions.
Computacenter looked at their market, adapted their business accordingly and are almost unrecognisable from 5 years ago, and doing very well. Find out more how Computacenter is delivering against its 'Journey to Success' strategy.
What is Market Readiness?
'Market Readiness' refers to having the products,  services, or experiences you offer to your target market, aligned to your target market , in order to delight your customers and increase profitability.
There are four fundamentals that your organisation must get right to achieve on-going success:
Market Alignment – Understand Your Market and Align Your Offering
Understanding your market, your customers and your competition is fundamental to sales success.  All three are constantly changing, especially in today's economic climate.  When did your senior management team last spend a day reviewing your target market, its wants/needs, what it will pay and the ever-changing competitive threat?   If you didn't review this fully last year, these key elements are almost certainly misaligned.
Only once your organisation fully understands these three critical market components can you accurately align what you sell and what you charge for it (aligned capability and pricing), maximising your chances of making a sale – and a profit.  Failure to do this can be fatal. Consider how many companies went under in the last few years and how prices have dropped for so many products and services; that's market forces at work!
The need for market alignment seems logical and obvious; but still there are companies who don't do it or do it badly – and suffer the consequences on a daily basis.  Why?  Perhaps they don't recognise the problem, don't know how to fix it or, worse, are burying their heads in the sand and hoping that things will right themselves automatically.  As the maxim goes, do what you always did and you will get what you always got.
How Can I Assess Our 'Market Readiness'?
Using a tried and tested benchmarking methodology proven to deliver quick results – a Get to Great® winning and retaining customers workshop  is a facilitated one day activity that enables your organisation to more clearly assess your 'Market Readiness' for yourselves and identify quickly and objectively the key areas for improvement across the end to end process of finding, winning and retaining customers.  The one day workshop captures agreed actions that hone in on addressing the gaps and the overall assessment forms the basis for measuring ongoing performance improvement.