XLR8 Marketing delivers joined-up marketing solutions – accelerating business results and delivering measurable return on investment.  Our service packages are designed for organisations looking to:
Build an opportunity pipeline and increase sales
Engage a target market and develop brand awareness
Implement a sustainable and cost-effective approach to marketing
From less than the cost of hiring a single person  in-house, XLR8 Marketing provides a complete joined-up marketing solution, developed and delivered by an experienced team of marketing specialists with expertise in strategic planning, demand generation, events marketing and digital marketing (email, SEO, content marketing and social media marketing) and creative design. 
Whether we provide a project based approach to delivering marketing solutions or a monthly package of deliverables, we apply a consistent closed loop process to optimise the approach and maximise the ROI oppportunity.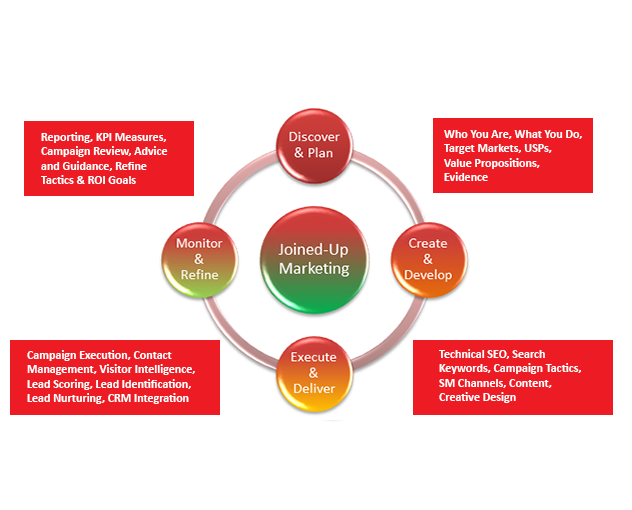 Our joined-up marketing services are relevant for organisations looking for a new approach to marketing which enables you to:
Define or refine your marketing strategy and reach your business goals
Implement the most effective marketing plan and tactics and maximise ROI
Optimise your online presence and reach out to your target audience
Engage your market with content of value delivered to a clearly defined distribution plan and schedule
Generate a sustainable pipeline of leads through inbound marketing, email marketing and bespoke demand generation campaigns
Nurture your leads to a sales-ready stage for sales to qualify and close
Measure and monitor effectiveness implementing  changes where required
Review results with regular reports, recommendations and feedback