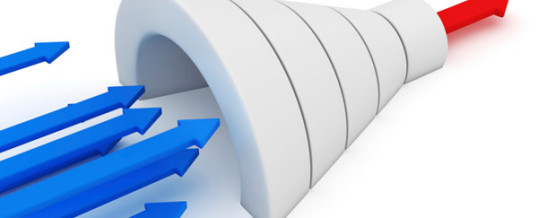 I shudder to think what proportion of most marketing budgets is wasted each year sending marketing communications to worthless, out-of-date, contacts.  Having a large contact database can be a bit like a comfort blanket, as though the more contacts you have, the better your chances of growing your business.  Whereas in reality, it provides a false sense of security and distracts from the real task of engaging with relevant and current contacts in a meaningful and valuable way.
There is the eternal game of corporate musical chairs, especially in sales and marketing roles, with directors typically staying in role (or in the same organisation) less than 2 years as businesses frequently reorganise so it stands to reason your contact data needs proactively managing to keep up to date.
Communications sent to invalid (or no longer interested) contacts will either bounce, be deleted, or  end up in the bin – and in the latter case of physical mail, it would have cost the sender anywhere from £1 to £10 a piece, based on its design and quality.
I have lost count of the number of times I have seen organisations spend a fortune getting their data up to speed (even large enterprises who apparently have sophisticated CRM systems) and then having done nothing with the data for months, think that they can "blow the dust off" and carry on where they left off.
The alternative scenario that we see a lot, is a collection of different spread sheets – each with different data fields, subsets of the full list, lists from different sources, duplicated contacts with part duplicated details – you get the picture, followed by a partly manual process of amalgamating it into a single, incomplete and not terribly coherent list.
The reality is that unless you proactively manage your contact data and maintain some level of continuity with the organisations you have targeted to do business with, you will need to be prepared to right off a proportion of each campaign budget for no return at all.
So if you accept that any new marketing initiative needs quality contact data at its foundation, then your campaign will need to start from first base by identifying the contacts and building (or buying) the data.
Used in a targeted way, telemarketing led campaigns are a very effective approach to achieve specific results in the current market and here are some ideas for applying targeted telemarketing:
Database validation and lead generation
Applying telemarketing alongside a targeted email will enable you to validate your data, clean up the contact list and prioritise click throughs for immediate lead generation opportunities
Market testing new propositions
Telemarketing is an effective way to market test new offers with existing connections, or to test existing propositions into new industry sectors.  It is also a valuable for market research to help shape development plans to ensure that new products and services are aligned with user needs
Lead nurturing
Telemarketing is a cost- efficient way to requalify old pipelines / lapsed leads, or to manage early stage leads for companies with limited sales resources.  It also reinforces awareness of your company and its offers with your target markets
Event Drives
Applying telemarketing to promote events and follow up with contacts to confirm seminars / webinar registrations and attendance increases the attendance rate by up to 50%.
Customer satisfaction surveys
Targeted surveys combined with follow-up Telemarketing calls are an effective way to increase the volume of responses and to gain much deeper insight into the contacts' needs and business issues, which in turn informs the quality of your lead pipeline
Account Based Marketing – prospect profiling
Telemarketing can be cost effectively applied to profile contacts, identify additional decision makers, to gain information on existing IT infrastructure and insight into purchase plans
Website lead follow ups
Demonstrate responsiveness to your website enquiries by using a telemarketing resource to enable leads and enquiries to be followed up immediately
These are just a few of the ways that you can supplement your marketing campaigns with Telemarketing services to make them more effective.
For more ideas on how Telemarketing services can complement your current marketing approach, call us on 0845 543 8067 to explore the possibilities!
About XLR8 Marketing
XLR8 Marketing is a team of demand generation, marketing and business growth specialists focused on providing telemarketing, business development, creative and copywriting services for Technology Product and Solution Providers.
For explore how Telemarketing services can complement your current marketing approach, call us on 0845 543 8067 or visit our website to request a call back or register to receive information updates.